SEFL CAREERS
We take care of our people
Quality Without Question
Working with Southeastern Freight Lines is more than just a job — it becomes a part of who you are.
Family founded in Columbia, South Carolina in 1950, Southeastern Freight Lines is a privately held, industry leading provider of LTL (Less Than Truckload) services throughout the Southeast. Our expertise of combining quality service and award-winning logistics has led to the growth of Southeastern generating over 1.7 billion in annual revenue, with over 10 million shipments per year. This would not be possible without our esteemed team of over 8,800 professionals — the true backbone of our company.

At Southeastern, we are doing much more than providing shipping services. We are pioneering a new generation of logistics professionals, cherishing wisdom from the generation that brought us success, giving back to our communities, and living our culture. We prioritize serving others first, valuing each other completely, and always doing the right thing.
A Glimpse of Your Future
"We learned a long time ago that we are in the people business first, and the trucking business second."

— Tobin Cassels III, President
Find your place with us
From Oklahoma to Puerto Rico, we have a team that needs you. We have 89 pristine Service Centers in our direct network, and hope you will join our team as we continue to grow.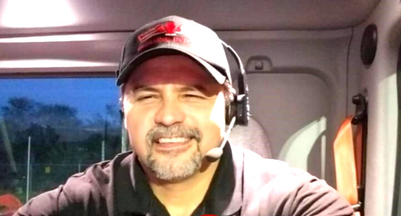 "I feel honored to work for such a great company! If all companies followed SEFL's dedication to their employees, the world would be much better."
Francisco Reyes, Linehaul Driver
"I have been in the industry 43 years and am proud to work for the best carrier in the nation!"
Bob Hill, Business Development Manager
"Working for SEFL has been life changing! We are appreciated here for all our hard work, and it shows."
Becky Rogers, P&D Driver